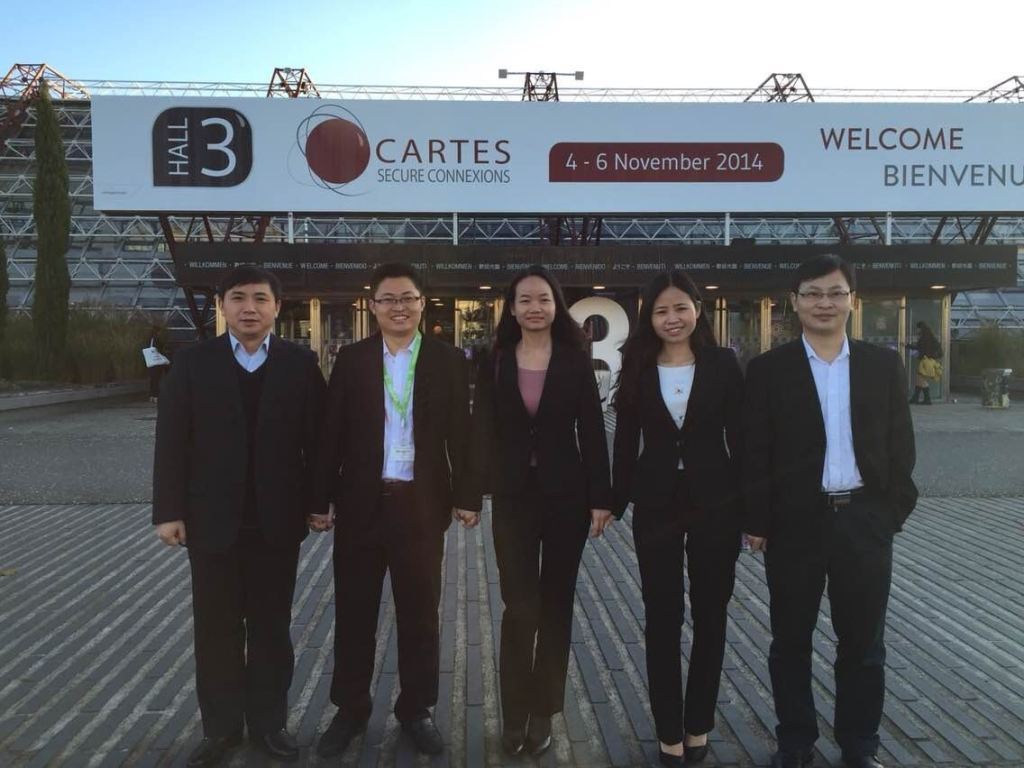 Xin industry smart card exhibitors from November 4 to 4, 2014, the smart card exhibition industry in Paris has been successfully concluded, the exhibitors, I Division sent an unprecedented history of the strong lineup, the number of up to 13 people from the exhibition hall image design, product Of the display, the rich variety of products, light and shadow effects, the number of exhibitors and other domestic exhibitors compared to the counterparts are worthy of the title of No. 1, by the visitors and visitors to the praise. During the exhibition, our exhibition hall often appeared in the phenomenon of staff bursting, in the development of new customers in the harvest, some new customers and even on-site orders, in our solemn invitation, most of the old customers in Europe and the United States also came Exhibition, and I am the Secretary for the sale of the elite face to face communication, before leaving and I made a lot of valuable advice.
Xin industry smart card booth
Paris smart card is currently the world's RF card, contact cards, RFID tags, NFC label industry's largest, the best quality of the show, our company has three consecutive exhibitors, and signed a contract in the field next year. , NFC label blowout development, and a good industry development prospects, the Division I exhibited the main push of the sample RFID tags and NFC labels, during the exhibition to the exhibition hall to ask a large number, so that the sample should not be the ball For example, the show is not over yet, and all RFID tags and NFC label samples have been finished.